About 2 months ago my wonderful cousin, Jennica, asked me if I had any ideas of how she could organize and keep her sons' work and art from school. Since I do not have any children yet myself, and therefore no way to really show how I'd do it, I've been saving links of different ideas from around the blogosphere. Here's what I've come up with.
Keeping their work:
Blue Cricket Design :: a hanging file folder for every year of school, with a picture of the child and their name written, by them, on the front of each folder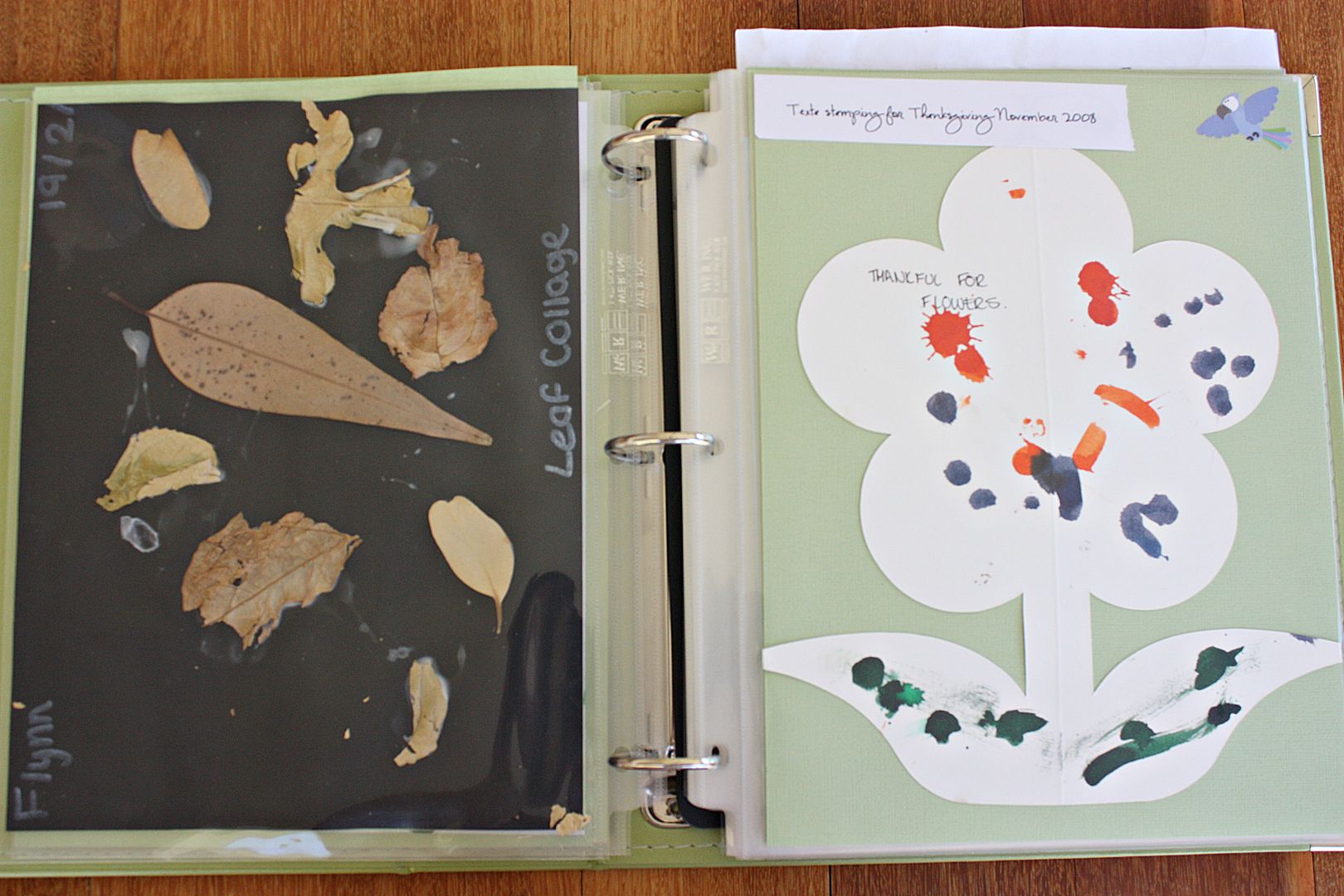 Super Organiser Mum :: a binder with page protectors, holding the art with a label indicating when the work was created
Sunny Side Up :: letter boxes // Erin also scrapbooks, so she includes the important pieces in her children's books she creates

Buttoned Up :: if you're looking for a quick and easy way to store things every year, purchase a school.files to get their work "buttoned up"
Displaying their artwork:
My thoughts:
Working in a classroom last year, I did learn a few things about saving children's work:
periodically go through their work, or if they can make decisions on their own, let them go through it -- if you save it all year and do this at the end, you'll be overwhelmed and want to keep a lot more than you want to
because I was at an art-focused school, we had to keep all of the students' art work all year so it could be put in the art show at the end of the year -- to keep 23 students art, we used a large Rubbermaid tote box to "file" their work, which was nice because it could fit all sizes of art
Always being a teacher on the inside, I kept my school work myself ever since I was in elementary school. I stored it in a drawer and only kept the stuff I thought was special and unique (as in, not everyone colored the same exact apple tree...not unique). I found all of my treasures this last Christmas at my dad's house and have since brought it back to Utah with me. It's fun for me to be able to see what I wrote about and created in school, and also inspires me for things I can do with my students. I'm glad I was in charge of keeping my school work because everything (with the exception of a few) that I kept, I love. And the things my parents kept, they love...and they can keep it (or trash it) because I don't want it.
I think when I have children of my own, I'll keep their work in a filing box. Any really special art, I'll keep for them. Everything else I think I'll photograph and create a collage (like the picture created above). Or perhaps I'll create a photo book through Snapfish. We'll see.
How do you store your child's school work and art?